Tattoo Artists
Cat Johnson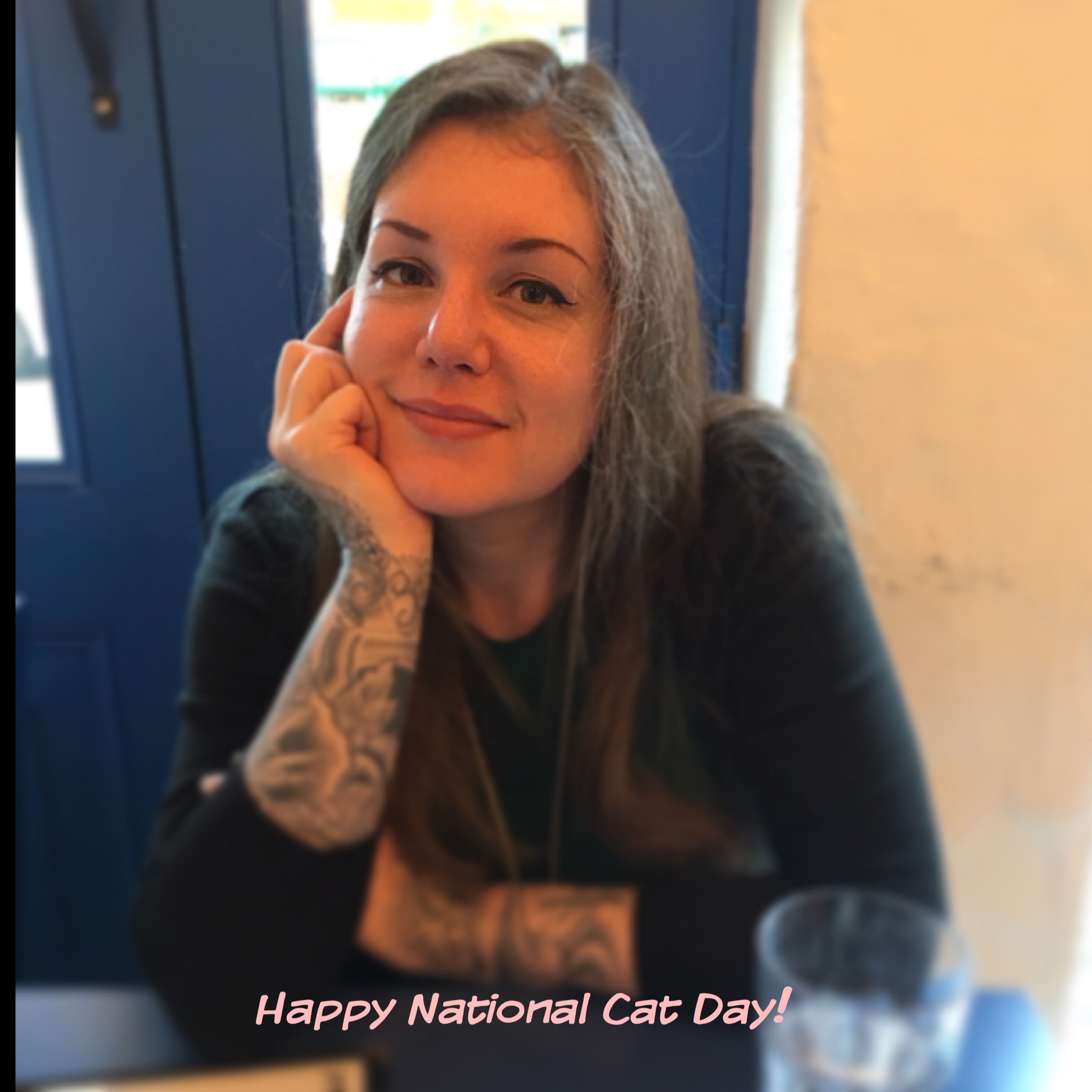 TATTOOING: 14 years 
POSITION: Lead Artist
FAVORITE THEMES: Nature, Fantasy & Myth, Grim Reapers/Skulls & Pretty Ladies.
SPECIALTIES: Large Scale, Realistic/Illustrative Cover Ups, Fine Line, Cartoons, Japanese,  Pointillism/Cross Hatch and cute horror. I do both full vibrant color and soft black & gray.
GOAL:  My goal is to provide you with tattoo work that invites random strangers to give you compliments the rest of your life because life is better with sincere compliments.
ABOUT ME: I'm a tattooer, illustrator, and die-hard Halloween enthusiast who helps the inked generation look awesome.
ABOUT MY WORK:
   ~I only accept commissions that I believe I will enjoy in styles I love. If your idea falls outside my scope of practice I will recommend an artist who is a better fit.
   ~I do a free in person consultation prior to creating your uniquely bad ass tattoo.
   ~I take a nonrefundable deposit only if we decide to work together.
   ~Most of my work is larger but single session pieces can be very refreshing.
CONSULTATIONS: If you're interested in working together, please TELEPHONE  (don't email) my receptionist who *exclusively* handles my entire schedule and ask for a consultation with Cat. (540)288-8370
APPOINTMENTS: I am available between noon and 8pm Wednesday through Sunday.
PRICING: I can give you an estimated cost only after an in person consultation.
LIMITATIONS: I don't take projects with large tribal, black-out tattoos, all white tattoos, black light tattoos or reconstructive nipple tattoos.
Jon Fallows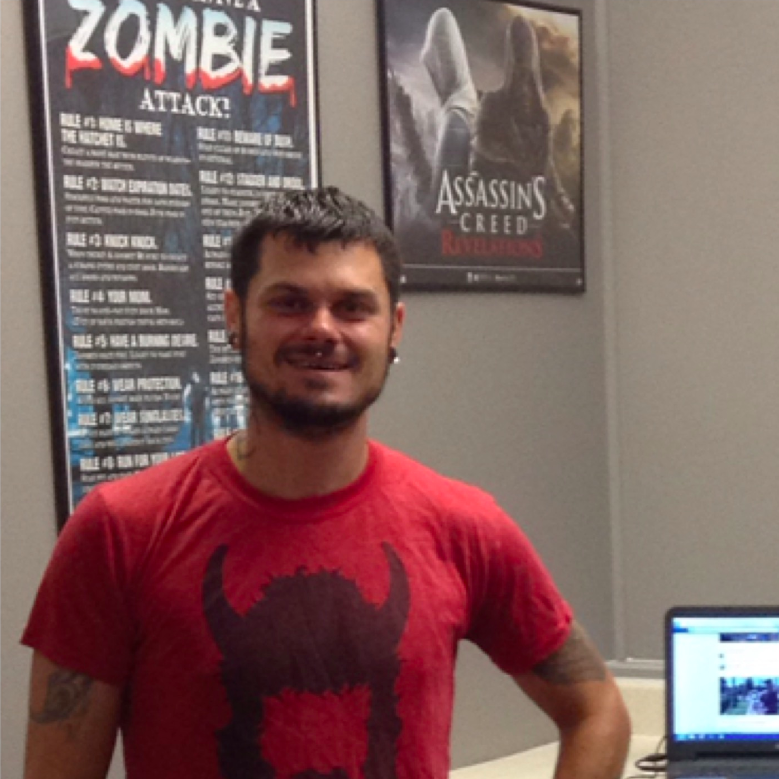 Jon is a very friendly, funny, talented artist with 14 years of experience including the last 6 years at Dark Horse Tattoos. Jon is an artist with great versatility and a real desire to push the boundaries of his imagination in custom pieces. From complex Polynesian-style tribal to crosses, Jon can capture the crisp detail and professional quality of work collectors admire.
Jon has been drawing since he was young and really enjoys his work. He has an amiable personality and his ability to reassure nervous newbies or tell great stories to seasoned veterans has many clients becoming frequent flyers. With such a fun-loving personality, his down to earth approach to tattoo artistry is always a breath of fresh air.
As an artist, Jon is able to incorporate diverse elements into a unified composition. He frequently reworks and rehabilitates older tribal tattoos as well as adds on to large scale black work. His flowers are very beautiful and many couples get matching work from him due to his precision and technical prowess.
In addition to being a father of three and a happily married man, Jon has been known to run Spartan races for fun. Like everyone at Dark Horse Tattoos, he is certified in CPR, First Aid, Blood Borne Pathogens and licensed by Virginia in his trade. Come in to talk to Jon and we think you'll leave not only with a terrific tattoo but also with a smile on your face.